Chris Moorman does it again; wins 17th career Triple Crown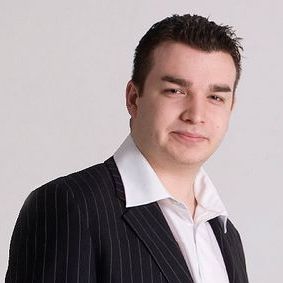 2013 has been a big year for UK poker pro Chris Moorman and the past couple of weeks have been filled with incredible milestones and mind-boggling records, including his 16th and 17th career PocketFives.com Triple Crowns as well as becoming the first online poker tournament player to eclipse the $10 million mark in career tournament earnings.
The Triple Crown King
Not a week ago Chris "moorman1" Moorman added to his career accomplishments, winning his 16th career PocketFives.com Triple Crown (already a record) and this past weekend he increased his lead over the chase pack, picking up Triple Crown #17 after a six-figure haul over the past week.
The next player in terms of career Triple Crowns is Hungarian poker pro "belabacsi" with 11 Triple Crowns, followed by Mickey "Mement_Mori" Peterson who has nine career Triple Crowns.
The Pocket Fives Triple Crown is one of the top honors an online poker player can achieve, and while most players would be content with winning a single P5's Triple Crown during a decade of online poker play, Moorman is on a pace that has him averaging over two per year.
Here is a look at what it takes to win the Pocket Fives Triple Crown:
A player must win three multi-table tournaments, each of which start within the same seven day period across three of any of the sites we track for P5er cashes.
Each tournament must have a prize pool of at least $10K.
Each tournament must have at least 100 players.
The $10 Million Man
Triple Crown's aside, Moorman is also the all-time leader in what is considered by many –including myself—the most important category in poker: Money.
Last week Moorman was busy becoming the first player in the history of online poker to surpass $10 million in career online tournament earnings (he also has a couple million in live tournament earnings for good measure) a feat made all the more impressive when you consider his largest online cash is for $235k!
Moorman announced the career milestone on Twitter, and was soon bombarded with congratulations, with many players still trying to wrap their heads around that number:
Just hit the $10 million landmark with a win in the Party Poker $215 for $9500. Morale so high going into WCOOP Main Sunday #10million
Here is a look at Moorman's career Triple Crown awards from PocketFives.com:
March 7th, 2007 (on FullTilt, Party, Paradise with 353.57 points)
August 17th, 2007 (on Party, Stars, FullTilt with 442.43 points)
August 16th, 2008 (on FullTilt, PokerRoom, Stars with 553.50 points)
October 31st, 2008 (on PartyPoker, FullTilt, PokerStars with 628.27 points)
January 2nd, 2009 (on FullTilt, Stars, PokerRoom with 1060.93 points)
February 12th, 2009 (on PokerStars, PokerRoom, FullTilt with 700.19 points)
March 11th, 2009 (on FullTilt, PokerStars, Absolute with 813.06 points)
March 24th, 2009 (on Titan, FullTilt, PokerRoom with 530.31 points)
November 9th, 2009 (on Titan, FullTilt, PokerStars with 637.00 points)
December 8th, 2009 (on Absolute, Titan, PokerStars with 664.13 points)
January 18th, 2011 (on FullTilt, PokerStars, UB with 764.61 points)
November 19th, 2012 (on Tilt, Stars, WillHill with 611.24 points)
February 12th, 2013 (on Tilt, Party, Stars with 560.24 points)
April 16th, 2013 (on Paddy, Tilt, bwin with 573.89 points)
September 10th, 2013 (on Stars, Paddy, bwin with 471.33 points)
October 5th, 2013 (on bwin, Stars, Stars.fr with 472.83 points)
October 13th, 2013 (on Winamax, Stars, bwin with 550.29 points)