Tony Dunst wins WPT Caribbean Poker Tour Main Event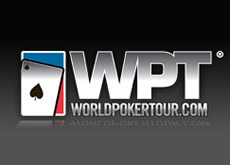 Unlike a lot of companies the World Poker Tour (WPT) doesn't have a policy that excludes its employees from playing in their events, and this weekend one of the WPT's most prominent employees, Tony Dunst, didn't just play in a WPT tournament, he won it!
Dunst is the host of the WPT's Raw Deal segment, where he discusses some aspect of the poker world (be it a poker hand or a rule or whatever) in a frank and candid manner.
Originally known for his online results, and his penchant to overdress at the poker tables, preferring to a don a tailored suit instead of the usual poker garb of hat and hoodie, Dunst first came to the attention of the poker world during his deep run in the 2010 WSOP Main Event.
Dunst would take his 15 minutes of exposure and use it to help him land his gig with the WPT as well as a starring role in the poker documentary Bet Raise Fold, where his life was documented pre- and post-Black Friday.
The WPT Caribbean Poker Tour
The victory in St. Maarten was Dunst's first since he won the $3,000 No Limit Holdem tournament at the 2008 Bellagio Cup, and is the third largest cash of his career, and the first "major" tournament title on his resume.
Dunst entered the final table as the chip-leader, but his path to victory would be no easy task considering not one but two former WPT champions stood in his way, Giacomo Fundaro, and one of the game's top tournament players, Germany's Marvin Rettenmaier.
Tony Dunst — $145,000
Giacomo Fundaro — $100,000
Severin Schleser — $63,500
Marvin Rettenmaier — $46,800
Zoltan Purak — $35,900
Robert Bakker — $28,700
You can find more details on the tournament by visiting the www.worldpokertour.com website.