Lock Poker and Revolution continue he-said she-said battle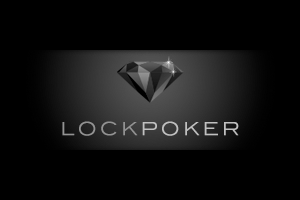 Amid their middle of the night departure from the Revolution Gaming Network, Lock Poker has found itself in the middle of yet another controversy as the embattled poker room and their former partners at Revolution Gaming have been firing accusations at one another.
So, while Lock Poker is busy trying to migrate their players to the new client and setup their new software, they are also still dealing with what is turning out to be a very messy divorce.
The biggest issue is the allegations of player poaching, where Revolution Gaming redirected Lock Players logging into the old client (perhaps unaware of the split) to a new site called Pure Poker, where players were told Lock Poker was booted from the Revolution Network and their balances could now be accessed at Pure Poker. Which turns out to not be the case, as you can read here on PokerFraudAlert.com: Who is Pure Poker: Exactly who you think it is.
In response to this Lock Poker issued the following statement:
We've been hearing concerns from players regarding their balances and we would like to clear up some of the confusion.
– Lock has NO relationship whatsoever with Pure Poker
– Pure Poker has NO Lock player data or account details
– The software update installation of Pure Poker software is an attempt to mislead Lock customers
– Lock Poker's new software must be downloaded at lockpoker.eu
Lock terminated its contract with the Revolution Network on October 29th, it has since to our attention that some players who attempt open the Lock software are having a competitor's software installed on their computer via the Revolution Network software updater.
Lock has NO relationship whatsoever with Pure Poker. Pure Poker has NO Lock player data or account details. Your account information and balances are held with Lock. We have built a one set process to migrate your existing account to our new software, visit https://migrate.lockpoker.eu and you will be guided through the steps.
This is clearly an attempt by the network to take Lock players and damage Lock's business via a deceptive and misleading practice.
Initially the page where Lock players were redirected contained a patently false statement – that Lock's poker services were "terminated". Our legal counsel wrote to the operator of the Revolution network and demanded that this statement be taken down and, we confirmed that the page had been corrected to remove the false statement in less than an hour. However, the network has failed to resolve the more pressing issue – being that it is attempting to take Lock players and damage their business via a deceptive and misleading practice. This is conduct that is obviously meant to damage Lock and to cause confusion in the minds of consumers.
Finally, the regulatory and licensing authority for the Revolution Network have been put on notice that the network operator appears to be allowing an unlicensed poker site to operate as part of their network, in addition to the damages they are intentionally causing to Lock. There is no indication on the purepoker.eu site that their business operations are licesned in Curaco or elsewhere. This site appears to be a sham and players deal with it at their own risk.
Now Revolution is firing a return volley, which then received more return fire from Lock Poker's Shane Bridges, as Revolution sent a statement to PokerFuse.com that reads in part:
"The Network tried very hard to help Lock work through its problems with slow withdrawals to players… Due to lack of payment to the Network and a large growing debt, the Network had no choice but to eventually segregate Lock players almost entirely from Network cash games."
Where this is going, and how it will end, is unclear at this time, but the entire situation seems to be negatively affecting the Revolution Gaming Network and Lock Poker.