NJ iGaming Creating Strange Bedfellows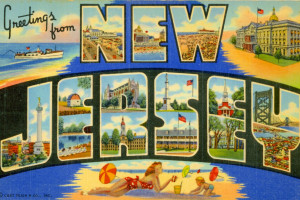 According to an article in Bloomberg, Wynn Resorts will get around the requirement in New Jersey that all online gaming providers must have a physical casino in Atlantic City by housing their computers in a Caesars Entertainment property.
With the article quoting an unnamed source you might think the idea of a casino essentially leasing its space to house the servers of online competitors somewhat ridiculous and that it would never fly, but at the G2E Gaming Summit in Las Vegas the head of the New Jersey Division of Gaming Enforcement, David Rebuck, stated that this is indeed the case, and casinos in Atlantic can do precisely that:
"On one side of the room ABC company can have its server, next to it can be a server from another company," Rebuck was quoted as saying in the Bloomberg article.
While New Jersey requires that the computer hardware used to run online gaming in the state be located in an Atlantic City casino [look up actual language of bill]
Wynn, 888, and Caesars
While Wynn and Caesars are considered rivals, the recent announcement that Wynn Resorts would partner with 888 Holdings in Nevada in a deal that also included language about a New Jersey partnership should have been somewhat of a tip-off that Wynn Resorts had already solved their "no casino in Atlantic City" problem, and now we know why.
But 888 isn't the only member of the 888/Caesars iGaming marriage that is participating in extra-marital affairs. In addition to their partnership with 888, Caesars has signed a deal with Amaya Gaming that will see Amaya and not 888 provide the online poker client for at least one of Caesars' four Atlantic City properties.
So we have partnerships that include Amaya and Caesars; Caesars and 888; 888 and Wynn; and Wynn and Caesars.
Is Atlantic City destined to be the new Gibraltar?                                        
This development changes things drastically for NJ iGaming, and would seem to make the partnerships forged between brick & mortar casinos and online operators wholly unnecessary, except for branding purposes.
It would also ostensibly allow struggling casinos like the Revel and the Atlantic Club to act as warehouses of sorts, hosting multiple online poker sites' servers for a monthly stipend.
In all, 37 license applications were submitted in New Jersey, and with the capability of renting server space from an online casino it would seem that the early estimates of 10-12 online poker rooms in New Jersey could be way off.