PokerStars ready to move all-in in New Jersey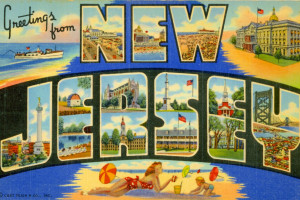 After their failure to purchase the Atlantic Club Casino PokerStars set their sights on another New Jersey property, but this time they decided to simply enter into a partnership agreement to offer online gaming through Resorts Casino. However, today we learned that PokerStars plans run far deeper than reentering the online poker market in the US, as the Press ofAtlanticCity.com is reporting PokerStars intends to add a $10 million branded poker room at Resorts.
William J Pascrell, a spokesman for Resorts Casino stated:
"As soon as the license is in hand, they're ready to start building. It will be the PokerStars poker room at Resorts."Pascrell went on to say that, "… In addition to the poker room, they are committed to driving traffic to Atlantic City through their marketing,"
The meshing of online and live poker has become a major focus in recent years, and PokerStars has been at the forefront of the effort. PokerStars has already opened a PokerStars branded poker room at the Hippodrome in London, as well as the Grand Waldo Entertainment Complex in Macau, the Circus Groupe in Belgium, and the Casino Gran Madrid in Spain.
The idea behind linking online and brick & mortar casinos could very well put an end to the antiquated notion that online gaming takes away from live gaming, and with Ultimate Gaming, Caesars Entertainment and other companies following the PokerStars model we are likely looking at a new era in online gaming.
How brick & mortar and online gaming will coexist
For years, brick & mortar casinos saw online gaming as another competitor, and a dangerous one at that. But now many of the top casino corporations see online gaming for what it truly is; another arm of the casino; an arm with far greater reach than any casino has ever had before. Imagine a casino sending every player on their mailing list a free $5 coupon for their online site?
A brick & mortar casino with a thriving online site not only brings in more revenue, but it allows the casino to cross promote; advertising for their online site inside the casino (where most of the patrons are visitors who don't simply live in-town) while their online casino can run promotions that reward players with prizes that involve a physical trip to the casino.
These online and brick & mortar partnerships are also attractive to major poker tournaments, who will have the benefit of the host casino running both live and online qualifiers, which means more players, and more weaker players –which then leads to even more players wanting to attend.
The possibilities for casinos with a strong online presence are almost endless.