Tiffany Michelle Profile

At the tender age of 24, Tiffany "Hot Chips" Michelle is adding "poker player" to a resume that already includes actress, musician, and pageant queen. After a few years of playing home games with her acting friends, Tiffany decided it was time to try her hand at a casino-sponsored poker tournament. She took first place.

Top 10 Online Poker Rooms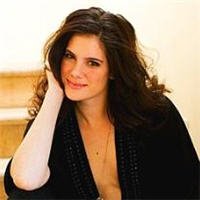 Since then, Tiffany has played in a range of casino tournaments, World Poker Tour events, and World Series of Poker Events. Of course, her most impressive finish happened recently at the 2008 World Series of Poker Main Event. Hot Chips went on a hot streak and made it deep into the tournament. At one point, she had the third largest stack and it looked like she would be the first woman in almost a decade to make it to the final table of the World Series of Poker Main Event.
Unfortunately, that honor wasn't in the cards for Tiffany Michelle and she busted out in 17th place when her top-pair/decent kicker ran into Peter Eastgate's trip aces. Tiffany watched in vain as her tournament fate was sealed. The only thing that could save her was a runner-runner straight. It didn't hit. Nevertheless, $334,535 is a payday that any poker professional would be proud to rake in.
But is Tiffany Michelle a poker professional? Right now she doesn't consider herself one, though she thinks she's good enough. When asked about going pro, Michelle said:
"You know, that's what I've always wanted to do. I've sat through World Series for the last couple of years and I've always known my play is on par with all these guys. I just wanted the opportunity."
Who knows? Tiffany might stop reporting on poker and start playing it for a living. However, in all likelihood, the poker world may have to compete for her attention. Hollywood is sure to notice this beauty sitting among the gnarled poker pros at the World Series of Poker. She may find that Hollywood won't give her enough time to focus on a career as a professional poker player. Pity.
A young, attractive female player like Tiffany could do wonders for the game of poker. Not only would the game be more pleasant to watch, but Tiffany could open the game up to a whole new demographic: twenty-something women.
We'll have to wait to see if Tiffany Michelle tries to assert herself as a skilled poker pro or if she stays content to play in between acting gigs. Until then, we'll all be waiting to see her at another tournament.
Tournament History
17th – World Series of Poker: Championship Event (2008)
1st – Velvet Margarita Annual Celebrity Charity Tournament (2008)
8th – Jennifer Harman 2nd Annual Celebrity Charity Tournament (2008)
1st – The Orleans No-Limit Hold'em Deep Stack (2008)
3rd – Hustler Weekly No-Limit Hold'em (2007)
12th – LAYN 2nd Annual Celebrity Tournament No-Limit Hold'em w/Rebuys (2007)
1st – World Series of Poker Circuit Event (2007)
21st – Legends of Poker: World Poker Tour Season 5 (2006)
1st – Binions Saturday Tourney (2006)
1st – MGM Sunday Tourney (2006)
1st – Harrah's Daily Tourney (2006)
1st – Harrah's Daily Tourney (2005)
Latest Women Poker Player Profiles