Craig Marquis Profile

Here's a guy who's living his dream. Craig Marquis is a 23 year old college student from Arlington, Texas. Don't let his age fool you. This rising poker player has cashed in three major World Series of Poker Events. While he may be considered the least experienced player at the final table, online high stakes poker players know and fear the screen name Craigmarq.

Top 10 Online Poker Rooms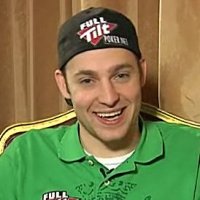 Here's a guy who's living his dream. Craig Marquis is a 23 year old college student from Arlington, Texas. Don't let his age fool you. This rising poker player has cashed in three major World Series of Poker Events. While he may be considered the least experienced player at the final table, online high stakes poker players know and fear the screen name Craigmarq.
Many players get into poker one day, dabble a little, move up in limits, get beat down, then move up again. Craig Marquis's rise was a bit more meteoric. His career started in January of 2007 when he watched a friend make some money playing poker online. Craig thought he was just as smart as his buddy, so if his friend could make money, he could too. He was right.
Marquis quickly rose from the $2/$4 games to the $200/$400 games and he preferred cash games to tournament play. Apparently Marquis makes an exception for World Series of Poker tournaments. He moneyed in two World Series of Poker tournaments in 2007 and two in 2008, including the Main Event where he has the 8th largest stack.
Craig Marquis will come to the World Series of Poker final table in November as the second youngest player and the only online poker pro. With a little more than 10 million chips, Marquis has two and a half times less chips than the chip leader Dennis Phillips, yet he has almost five times more chips than the short-stacked Kelly Kim.
Marquis may be the least experienced player at the table and have the second smallest stack, but that doesn't mean he's not a contender for the bracelet. Unlike many other players at the table, Craig is an accomplished cash player and knows what it takes to play poker when the stacks are deep. That knowledge may prove pivotal as he plays against a mixed field of professional and amateur players.
So how does this budding poker pro plan to prepare for the World Series of Poker final table? Is he going to get coaching? Is he going to play day after day for hours on end? Is he going to go into seclusion as he studies every aspect of the game? No. He's going to take a four-month sabbatical from poker so when he comes to the final table he'll be refreshed and ready to play─ at least, that's what he said he'd do. We'll see.
For now, Marquis waits while ESPN promoters spend their precious four months advertising the final table and throwing out catchy alliterations like "November Nine." The question is, will this extra time change the texture of the game? With some players getting coaching, some players taking breaks, and some players going on with business as usual; will the November Nine that left us in July be the same November Nine that sit down in November?
Tournament History
18th - 39th Annual World Series of Poker: Event 17 (2008)
30th – 38th Annual World Series of Poker: Event 52 (2007)
34th - 38th Annual World Series of Poker: Event 13 (2007)
Total Prize Money: $35,759

Latest Poker Player Profiles