David Chino Rheem Profile

Chino Rheem is by far the most familiar face at the final table of the World Series of Poker Main Event. He's also no stranger to final tables as he's made the final table of 9 major poker tournaments including this one. Chino is definitely a player to watch.

Top 10 Online Poker Rooms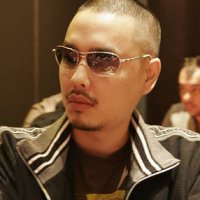 You would think the biggest name at the final table would be a favorite to win, even if he is the third smallest stack. After all, he still has over 10 million chips, and that's a lot of ammunition for a poker professional. Still, the odds of Chino winning stand at 10-to-1. In my opinion, Chino's odds are much better than that, however, I can see how an odds man would come up with that number.
Chino has a wild style of tournament play. He's not afraid to mix things up and he won't be bullied around. As a result of his aggressive style, he's prone to massive swings in his chip stack. When you mix a style like Chino's up with an insanely aggressive player like Scott Montgomery, you're sure to see some fireworks. If David Chino Rheem catches some good cards, he could catapult himself to victory. However if the flop gods aren't so kind, we could see Chino bow out early.
Unlike some of the newer players at the table, David Chino Rheem has been playing for quite a while. At the tender age of 18, Chino played his first poker game on an Indian reservation in Hollywood, Florida. In a lot of ways, Chino's life mimicked his tournament play. Just a few short years after he discovered poker, he was sentenced to four months jail time for dealing in stolen property, burglary, larceny, and possession of marijuana.
Shortly after he was released, Chino decided to head for the other coast and moved to Los Angeles. The move turned out to be a good one and a string of moneyed finishes followed.
While his name is David, he's actually the goliath at this World Series of Poker Main Event final table. Don't let his small stack fool you. The chip leader may have Chino out chipped by 1 ½ times, but Chino has at least 10 times the experience of the chip leader. With a mixed field at this final table, Chino is who the pros will look towards to represent their side and take out the amateurs.
No matter what the outcome is, Chino is sure to make things interesting. And at 10-to-1 odds, he's a great bet if you're looking to put some of your own money on the game.
Tournament History
5th - 39th Annual World Series of Poker: Event 4 (2008)
7th - LA Poker Classic (2008)
3rd –Legends of Poker (2007)
29th - 38th Annual World Series of Poker: Event 16 (2007)
2nd - 37th Annual World Series of Poker (2006)
1st - Bellagio Friday/Saturday No-Limit Hold'em Tournament (2006)
17th - Mandalay Bay Poker Championship (2006)
8th - Mandalay Bay Poker Championship (2006)
3rd - LA Poker Classic (2006)
1st - Bellagio Friday/Saturday No Limit Hold'em Tournament (2005)
4th - Ultimate Poker Challenge (2005)
193rd - 36th Annual World Series of Poker (2005)
19th - 36th Annual World Series of Poker (2005)
Latest Poker Player Profiles