Huckleberry Seed Profile

Huckleberry Seed was born on December 30, 1968 in California. Like most poker pros, Seed didn't start out wanting to be a professional poker player. Back in 1989, playing poker was considered to be a pastime for criminals and con men. At the time, Seed was studying to be an electric engineer at Caltech. However, the draw of poker was too great and Seed took a leave of absence from school to play. He never returned.<

Top 10 Online Poker Rooms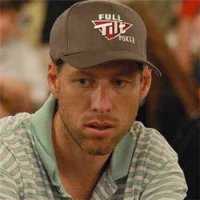 Seeds first WSOP win came in 1994 when won the $2,500 Pot-limit Omaha event. That event increased Seed's bankroll by $167,000. However, the Main Event turned out to be a big disappointment for Seed when he busted out in 265th place.
Not to be deterred, Seed returned to the World Series of Poker in 1996 to win the Main Event. In the final hand Bruce Van Horn raised with K-8. Seed called with 9-8 diamonds and quipped,"I'll be your huckleberry." The board came down 9-8-4. Seed bet, Van Horn raised, Seed pushed all-in, and Van Horn called. After dodging a flush draw that came up on the turn, Seed took the $1,000,000 prize money proving that Van Horn"…ain't no daisy at all."
Unlike some pros today,
Seed
is a well rounded player. In addition to his Pot-limit Omaha bracelet and his No-limit Hold'em bracelet, Seed has two bracelets for Razz. The first of the two Seed won in 2000. This $1,500 buy-in event brought Seed $77,400. Then in 2003, Seed won the $5,000 Razz event proving himself to be about as well rounded as they come.
As talented as Seed is at poker, he's better known for his eccentric proposition bets with fellow players. Here are a couple of examples:
Seed once bet Phil Hellmuth that he could stand up to his shoulders in the ocean for 18 hours. He lost the $50,000 bet after only three hours.
Seed won a six-figure bet that he could break 100 four times on a desert golf course with only a 5-iron, wedge, and putter. It took Seed six rounds in 120 degree heat, but he won the bet.
Seed bet that he could go a year without shaving, however he lost that bet when a family member passed away and he shaved to look respectable at the funeral.
Huckleberry Seed's unique name is matched by his unique physique (he stands 6' 7" tall), his unique personality, and his unique talent for playing poker. With four WSOP bracelets and a host of WPT wins, Seed doesn't need his imposing height to intimidate his opponents at the table.

Tournament Wins
World Series of Poker: $2,500 Pot-Limit Omaha (1994)
World Series of Poker: $10,000 Main Event (1996)
World Series of Poker: $1,500 Razz (2000)
Grand Slam of Poker Tournament (2002)
LA Poker Classic (2002)
3rd Annual Jack Binion World Poker Open (2002)
World Series of Poker: $5,000 Razz (2003)
World Poker Tour: World Poker Finals Season 2 (2003)
World Poker Tour: Doyle Brunson North American Poker Championship (2004)
Canadian Open Poker Championship (2008)
Latest Poker Player Profiles