Ivan Demidov Profile

Demidov describes himself as a semi-professional poker player. Though most of his money has been made online, Demidov is slowly making a name for himself as an accomplished live tournament player. After his first tournament win in 2006, Demidov came to the US to try his hand at the Doyle Brunson Five Diamond World Poker Classic. Demidov took third in that event and so far he's already taken 11th at the 2008 World Series of Poker no-limit hold'em with re-buy event. Now, Demidov finds himself at the final table of the World Series of Poker Main Event with eight other players.

Top 10 Online Poker Rooms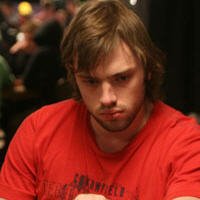 Despite his live tournament wins, Demidov has had some trouble adjusting to live play. He says:
"The transition was actually very hard for me and I'm not sure exactly why. I think part of it is that I'm not used to playing just one table at a time and I'm making too many moves and picking bad spots because I'm impatient. Maybe I'm just not used to playing 12 hours straight with just a few breaks."
Maybe he's a fast learner, or maybe the transition felt harder than it really was, because this young poker player is showing a lot of potential early in his career.
Demidov, nicknamed "The Mad Russian," admits that making the final table at the World Series of Poker Main Event is a bit like winning the lottery. After all, he's already guaranteed at least a $900,600 payday─ roughly fifteen times his total tournament winnings up to this point.
It may feel like winning the lottery, but Ivan Demidov made the final nine by recognizing opportunity and seizing it. After doubling up, Demidov noticed that the 12 players remaining were playing extremely tight. Realizing that no one wanted to risk missing the final table; Demidov started to play the role of big-stack bully. This strategy of running over the smaller stacks added another 5 million chips to Demidov's stack. Now Demidov's chip stack is second only to the chip leader Dennis Phillips.
How does Demidov feel about his chances to win the bracelet? Being the modest guy that he is, Demidov hasn't said explicitly what he feels his chances are (odds makers have him at 4-to-1). But we may find a clue to Demidov's attitude by examining his attitude towards his future in the European Poker Tour. Surprisingly, for a guy who has a degree in mathematics, Demidov leaves it up to chance.
He states:
"These big tournaments are so difficult and you have to get so lucky to do really well. It doesn't matter how well you play. The variance is very hard to deal with."
So the big question is, will Ivan Demidov get lucky in November? The growing poker community in Russia will be looking to their countryman to better Alexander Kravchenko's 4th place finish at the World Series of Poker Main Event table last year─ maybe even bring the championship home to Russia. Will it happen? We'll find out in November.
Tournament History
11th – 39th Annual World Series of Poker: Event 44 (2008)
3rd – Doyle Brunson Five Diamond World Poker Classic (2007)
5th – Russian Poker Championship (2006)

Latest Poker Player Profiles