Patrik Antonius Profile

Patrik Antonius was born in Helsinki on December 13, 1980. His love for poker started when he was eleven years old, though at the time he thought more about getting candy money than bankroll management. In fact, Antonius first dreamed of becoming a professional tennis player. However, that dream came to an end when he suffered a serious back injury right before his first professional tournament. It was then that Antonius decided to pursue a career playing the game he loved since he was 17─ Pot-limit Omaha.

Top 10 Online Poker Rooms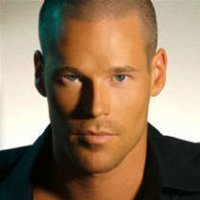 When Patrik turned 18 he found his way to the local casinos. One casino in particular, Casino Helsinki, held $25 no-limit poker tournaments every Wednesday. Somehow, Patrik won this tournament the first time he entered and pocked $275. That's a lot of candy money!
But Patrik's winning streak didn't last for long. The only pot-limit Omaha table offered at the Casino Helsinki was a $2-$2 game. This table would break Antonius several times. It was frustrating. Patrik would win money all week long in his home games only to lose it all at the casino. Poker players face this kind of problem many times as they move up the food chain. It's almost like living in two worlds. In one world there are games that you can beat easily, but the moment you step into the other world you're shark bait.
Most players would be happy to play the games that made them money and forget about the games that didn't. But professional poker players are a different breed. They're drawn to the challenge as much as the money and Patrik Antonius was is no exception. For two years he grinded out at the $2-$2 pot-limit Omaha tables and for two years he lost money. But one day the bleeding stopped and Patrik started to build his bankroll.
In contrast to most poker pros, Antonius never read a poker book or took poker lessons. He learned his craft at the casino tables and by trial and error. His experience with the $2-$2 tables at Casino Helsinki would be repeated throughout his career as he moved up in the limits─ without the two year learning curve.
However, it was the internet that accelerated Patrik's career. In January of 2003 he deposited $200 in an online account and within two months it was $20,000. Twelve hours a day, seven days a week, Patrik sat at his virtual table grinding his $20,000 to $80,000 over the next nine months. Antonius was constantly trying his hand at higher limits and playing against better players.After a couple of years working in restaurants and going to school, Patrik Antonius finally went pro in 2005.
As of January 2006, Antonius made Las Vegas, Nevada his permanent home. After living in the Bellagio for a year, he bought a house and settled down with his fiancé and their little girl.
Tournament Wins
Ladbrokes Scandinavian Poker Championship (2005)
EPT Baden (2005)
Latest Poker Player Profiles